Resume
Charlie Worley, D.Min., Resume
106 Fairside Dr. – Unit E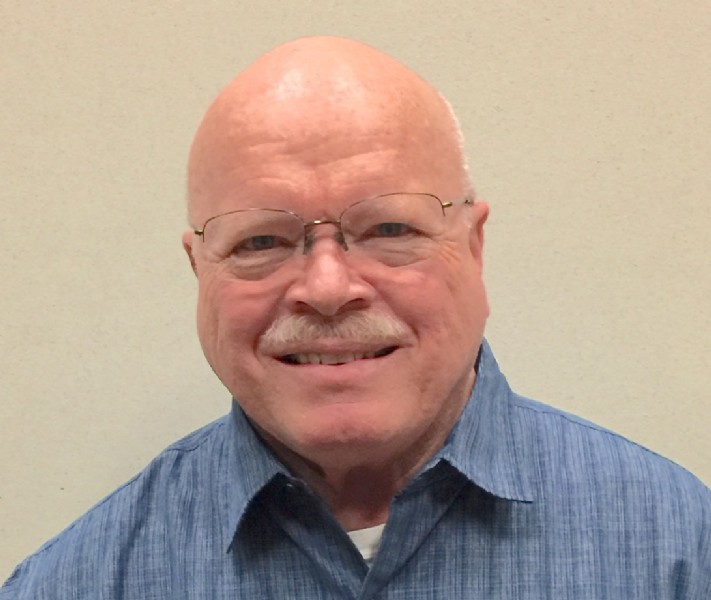 Lynden, WA 98264
Cell Phone: (360) 296-5487 (Pacific Time)
Email: charlieworley@gmail.com
www.facebook.com/charlieworley
OBJECTIVE: To serve the Lord and his church providing wisdom and practical knowledge while building up the church and helping to multiply leaders and churches in Kingdom ministry.
EDUCATION:
Denver Seminary, D. Min., June 1990
Trinity Evangelical Divinity School, M. Div., June 1977
University of North Texas, M. Ed. in Counseling and Student Services, 1974
University of North Texas, B.S. Ed., June 1970
SKILLS AND ABILITIES:
Strengths in biblical preaching and teaching
Good relational skills
A supportive strategist with visionary skills
A heart for encouragement and discipleship
Good at leading strategic planning for the local church and Christian organizations
Possesses effective recruiting, assessing, equipping, coaching and placement skills
A proven life, ministry and leadership team coach
A good leader, administrator and organizer
Works well in a team environment
A motivator
Gifts in counseling
Have successfully pastored church plants, small and medium-size congregations
Experience in management and resolution of difficult church situations
Biblical wisdom gained through Scripture and experience
EXPERIENCE AS AN INTERIM PASTOR:
Buhler Mennonite Brethren Church, Buhler, KS (January 2017 – March 2018)
Olympic Evangelical Free Church, Poulsbo, WA (June 2016 – July 2017)
Victory Christian Fellowship, Lynden, WA (October 2012 - June 2013)
Whidbey Evangelical Free Church, Greenbank, WA (October 2011- June 2012)
Calvary Baptist Church, Tacoma, WA (July 2010- March 2011)
Immanuel Baptist Church, Vancouver, BC, Canada (January 2008 – December 2009)
EXPERIENCE AS A FULL-TIME SENIOR PASTOR:
Celebration Community Evangelical Free Church, Eagan, MN, 1993-1995 (Bi-Vocational)
Holcomb Evangelical Free Church, Holdrege, NE, 1983-1987
First Evangelical Free Church in Bradenton, FL, 1979-1983
OTHER MINISTRY EXPERIENCE:
National Church Planting Catalyst, Evangelical Free Church of Canada (P-T), 2010 - 2015
Professional ministry coach and coach trainer (P-T), 2008 – present
Professional church planter assessor and assessment trainer (P-T), 2008-present
Regional Minister for the Upper Mississippi Region of the North American Baptist Conference, 2003-2007
District Superintendent, Lower Pacific District of the Evangelical Free Church of Canada, 1995-1998
National Director of Church Planting for the Evangelical Free Church of America, 1991-1993
Associate Superintendent for the Midwest District of the Evangelical Free Church of America, 1987-1991; 1995-1998
HIGHER EDUCATION EXPERIENCE:
Instructor of Record for the Church Planting Boot Camp class, ACTS, Trinity Western University, Langley, BC, Canada, 2010-2013
Adjunct Faculty, North American Baptist Seminary, Sioux Falls, South Dakota, (2005)
Adjunct and Part-time Faculty, Associated Canadian Theological Schools, Trinity Western University, Langley, BC, Canada, 1997-1998; 2011 - 2014
Associate Director of Student Services, Dean of Men and Instructor, Miami Christian College, Miami, FL, 1978-1979
Dean of Students and Instructor, Vancouver Bible College, Surrey, BC, Canada, 1977-1978
PERSONAL:
Married: February 16, 1974, to Martha (Marty) Worley
Family: 3 adult married daughters and 5 grandchildren
Ordained with the Evangelical Free Church of America, 1980
HOBBIES AND INTERESTS:
Walking, Reading, Writing, Personal web site, Being the best grandfather
PERSONAL TESTIMONY AND CALL TO THE MINISTRY:
Conversion Story: Although I grew up in a home where going to church on Sunday morning was the habit, I have no recollection of ever hearing the gospel of Christ and salvation by grace through faith alone. When I left home for college, I did not have an interest in attending church, but still had a growing awareness that I needed God in my life. At the age of 19, I was invited by a friend to attend a church youth retreat. After seeking God through prayer and reading John 10:9-10, I received Jesus Christ as my Savior and Lord. It has now been over 50 years of walking with God and growing in Christ, and I will forever praise Him for His grace and faithfulness.
I met my wonderful wife Marty as a college student while attending a summer camp in Colorado sponsored by Intervarsity Christian Fellowship. We had a "long-distance" letter writing relationship over the next 3 years during which our love for the Lord and for one another grew, and we were married on February 16, 1974, in Kennebunkport, ME. She is from Maine and was working as a schoolteacher in Wells, ME, after completing a year of seminary at Gordon-Conwell Theological Seminary.
Call to Ministry: After coming to know Jesus as my Lord and Savior, I was discipled through Intervarsity Christian Fellowship. As I grew in Christ, I developed a love for teaching the Word of God and for making disciples. My call to ministry became clear at an Urbana Missions Conference. After more schooling, God led me to attend Trinity Evangelical Divinity School where I pursued full-time ministry through the M.Div. program and a call to ministry from God was confirmed. God led me first to college student ministry and then, after two-years, into my first church pastorate in a church plant. Over some 38 years of ministry, God has led me into local church, district, national and Kingdom-based ministries in the US and Canada. In my journey with the Lord, we have lived in Texas, Illinois, Nebraska, Kansas, Minnesota, Wisconsin, British Columbia in Canada and in Washington State.
EXPERIENCES AND TRAINING PERTINENT TO INTERIM MINISTRY:
Trained in Interim Pastor Ministry
Interim Pastor Ministries (IPM) Coaching Summit workshop presenter
Trained in ministry coaching
Trained and certified as a coach for Natural Church Development
Proven experience in recruiting, assessing, training, coaching and placing church planters and pastors
Trained and experienced as an assessor in the Church Planter Assessment Center process
Trained and experienced as an assessor in the Behavioral Interview method of church planter assessment
Served on the development team of T-Net International (Disciple-making Training Center)
Developed and served as the lead trainer of the Church Planting Track of T-Net International
Conducted several strategic planning events in local churches